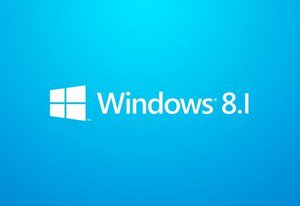 Businesses with certain Microsoft memberships and service agreements can now download the near-final version of
Windows 8.1
to test with an eye toward deployment, the company says.
TechNet
and
Microsoft Developer Network
members as well as businesses with volume licensing and Software Assurance agreements can download the software.
The
purpose of the release
is for business customers to plan whether and how they will deploy the new operating system once the final version becomes generally available October 18. It was
released last month
to hardware vendors.
"Testing your operating system for compatibility with existing applications and better understanding what needs to be done to migrate your business especially for those organizations still on Windows XP is paramount," says Erwin Visser, the general manager of Windows commercial marketing in the
Windows for Your Business blog
. He also encourages businesses with Windows 7 deployments to start testing, even though support for Windows 7 is not being ended as it is for XP.
Microsoft has issued deployment tools to help corporate customers upgrading from earlier versions of Windows—Microsoft Deployment Toolkit 2013 free—or System Center 2012 R2 Configuration manager. Both tools remove the old operating system, install the new one, reinstall applications and restore data and settings captured from the old operating system, Microsoft says.


New in Windows 8.1
Microsoft has pushed upgrades in Windows 8.1 as business-friendly features meant to improve mobile performance, management, virtualization and security demands of businesses.

These include broadened VPN support, embedded wireless support, mobile hotspot technology, and Windows to Go, which enables carrying a Windows 8 machine around on a USB flash drive to run a corporate Windows 8 image on a separate machine. Remote wipe of business data is enabled as are device encryption, fingerprint authentication and antivirus software.

Windows 8.1 supports granting limited access to corporate resources for devices that are not domain joined while at the same time exerting some governance over them.

To help decide which edition of Windows 8.1 is appropriate, Microsoft has posted a

chart

comparing them.


Source : pcworld